Spray Dry – Victoria, Click&Dry™ Nozzles on brand new spray dryer
A major European Dryer manufacture (OEM) has just finished commissioning a brand new spray dryer in Oceania. Utilising Spray Nozzle Engineerings Latest Click&Dry™ technology.The nozzles that represent the biggest advancement and development of Spray Dry Nozzles since their inception, our Click&Dry™ Spray Dry Nozzles. For this dryers unique application, they went with our Push-Fit Retainer Nozzle with our super low profile F Series Cap for reduced build-up, increasing their run times. They later can upgrade to our Secure Clasp or THE RB with no issue as they are interchangeable on our Click&Dry nozzle bodies.
When comparing the options available to them, the spray dryer owner, very logically, preferred to run our much safer Click&Dry system, ensuring them significant savings on wear parts, increased hygiene, hardware longevity and run times.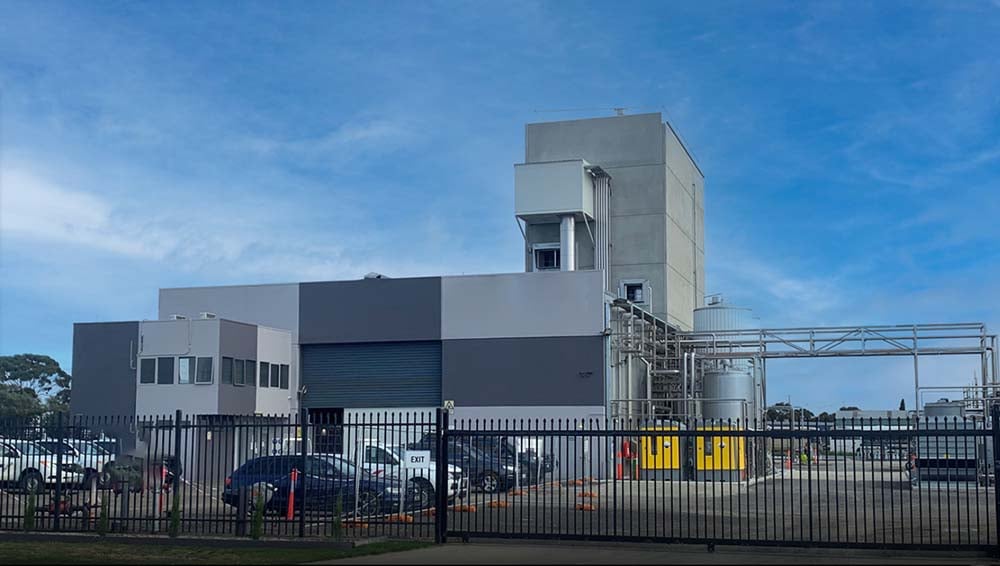 Since commissioning, they have been running trouble free and making great powder. We'll be visiting them soon for more feedback, as well as to see if we can be of any more assistance to them. Or, to provide any additional training needed for their operators and powder teams. Spray Nozzle Engineering are firm believers in providing quality technical assistance and documentation where possible, eliminating any potential for miscommunication or incorrect product usage.
The new dryer is ~4 stories with three Nozzles/Lances. This site and the compact dryer design, allows the owners to manufacture everything from infant formula to specialty flavours. Their choice of the F Series (low-profile) Cap with its low build-up design will allow them to make a wide variety of products and with longer run times. Naturally, you need the best nozzles available for this work, where specifications in powder density and flow rate need to be refined at a moments notice.
Cheers to the Click&Dry team!

Learn more about the unique benefits of our Click&Dry Spray Nozzles here.
Why Click&Dry - Article 1 - Production cost and safety
Why Click&Dry - Article 2 - Hygiene and Consistency