PLANT PROFIT: With our advancements in consistency, assembly logic and wear part life, you'll easily see the results in your plant's profits.
Learn why CLICK&DRY™ Spray Dry Nozzles can easily increase your

Plant Profit

:
At the end of the day, plant profitability is the most critical factor to consider. It's why all businesses exist in the first place, and we make no exception. Out of the various reasons why Click&Dry was invented, increasing any given spray drying facility's profitability was a significant issue. This remains a core concern for us to this day.
How can this difficult concern be addressed? In the case of Click&Dry, it's quite easy. Reducing wear part consumption, damage to threads and binding issues, increasing spray consistency and quality, improving hygiene and extending the life of all parts involved all play into why we say - the proof is in the powder.
Click&Dry nozzle technology has been proven to:
1. Improve powder quality by reducing scorched particles.
2. Reduce nozzle build-up (which can be very dangerous) and achieve longer run times.
3. Increased nozzle hygiene with easy-to-clean cap internals.
4. Reduces nozzle leakage & fire risk.
5. Offers longer component life & eliminates breakages.
6. Save money. Reduce operating costs & wear parts by up to 60%
7. Reduce expensive maintenance & improve reliability.
8. Increase plant profit all day, every day!
9. Reduce costly downtime due to nozzle assembly errors.
Powder quality and consistency issues are a plague for profitability, as they can lead to powder downgrades and wastage. Click&Dry reduces this by ensuring part concentricity and wear part misalignments, achieving an increase in powder quality and consistency.
Poor nozzle hygiene can result in longer cleaning times and with poor assembly and disassembly procedures leading to more broken parts, it just makes sense why Click&Dry is the preferred solution for spray-drying powders across the world, with nozzles that reduce dangerous bearding, your dryer can operate far longer, and with less scorched particles, resulting in greater profits and less wasted powder.
Want to learn how utilising the best spray dry technology available can make your plant more profitable? Speak with the team and Spray Nozzle Engineering today.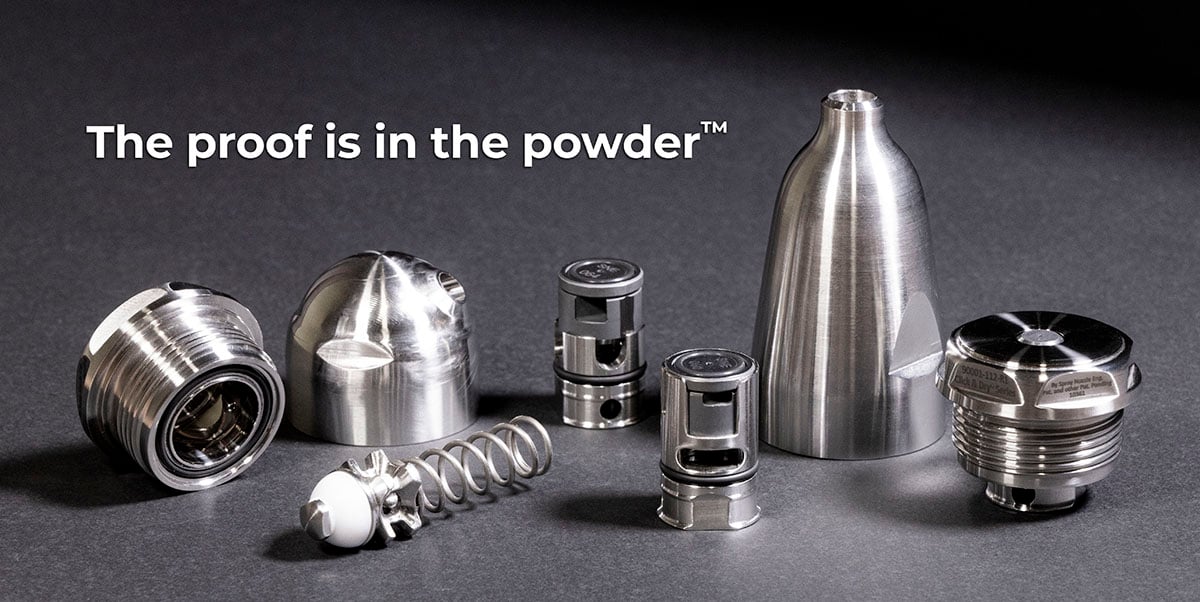 Our new brochure is finished. Click below to download. We're excited to share with you our latest innovations and how we can improve your spray drying production.
DOWNLOAD - The latest Spray Dry Nozzle advancements