IMPROVED HYGIENE: To make quality powder, you need a nozzle system designed for maximum drip reduction and easy cleanability.
Learn why CLICK&DRY™ Spray Dry Nozzles have vastly

Improved Hygiene

:
When it comes to cleaning traditional spray nozzles, access to hard-to-reach places has always presented an issue. By having the O-ring groove inside the cap itself on traditional designs, getting a tool deep into the cap to clean out any residual material has been challenging.
If you want to make quality spray-dried powders (including critical powders such as - milk powder, flavourings, Nutritionals or pharmaceuticals), you need a nozzle system designed for maximum drip reduction, easy cleanability and superior hygiene. This system must also be easily cleaned and durable enough to last through thousands of cycles without fail. Click&Dry caps however remediate this issue in traditional cap designs by introducing smooth internals within the cap. Which eliminates the need for tools to scour and scrub edges and grooves within the cap.
This is helpful as it reduces the time to clean the caps overall, as well as removes potential microbial, bacterial, or build-up issues, which when spray drying milk powders, flavourings or other substances can present a health issue to the consumer.
The Click&Dry series of spray dry nozzles has been thoughtfully designed for nearly two decades, providing maximum strength under extreme pressure, superior hygiene, and ultimate powder quality control. If you want to take back control of your powder quality and consistency, whilst reducing hazardous drip issues, cleanliness issues and more without the hassle of installing new lances or spray bars, look no further, or as we say at Click&Dry - The proof is in the powder!
Any equipment used in the production of milk powder should be designed with these concerns in mind. Looking for a reliable supplier that can meet all your needs? If you are interested in getting in touch with us, please contact us at sales@spraynozzle.com.au - We hope that you've enjoyed learning about the benefits of our high-quality nozzle system.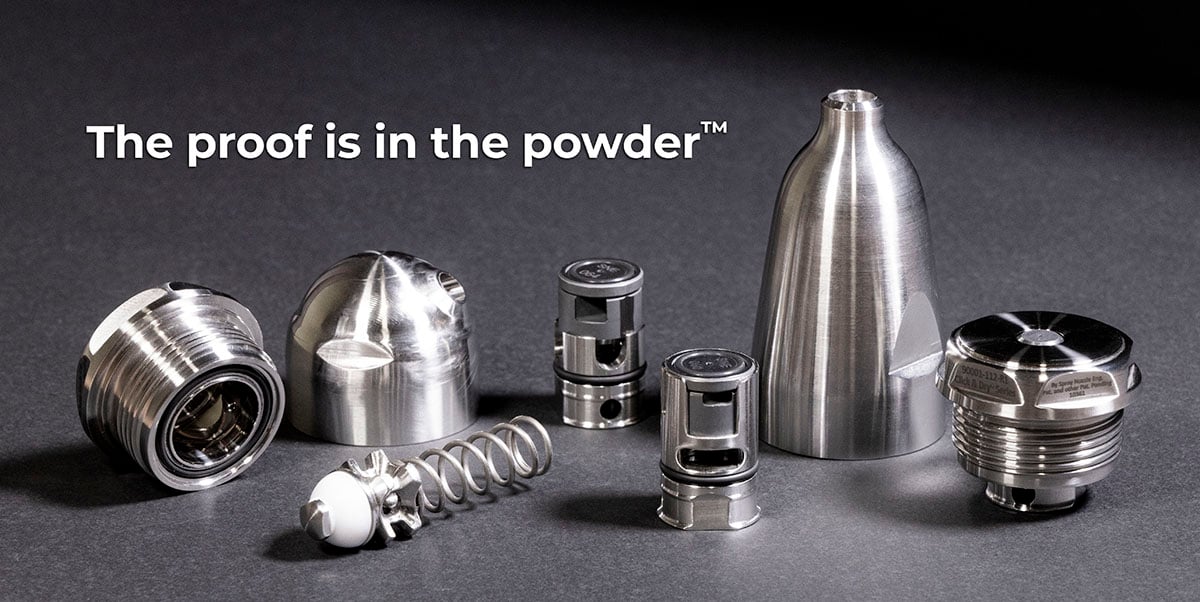 Our latest brochure is finished and we're happy for the world to see it. Click below to download. We're excited to share with you our latest innovations and patented design features and how we can improve your spray drying production, hygiene, safety and powder quality.
DOWNLOAD - The latest Spray Dry Nozzle advancements