CUSTOM SPRAY LANCES: For precision coating of lecithin, vitamins, oils and more. Yes we do make spray dry nozzles that represent the most significant advancements in the past 50+ years of spray dry production. But we can also sort your custom lance needs with our in-house engineering capacity to design lances for applying thick/viscous coatings.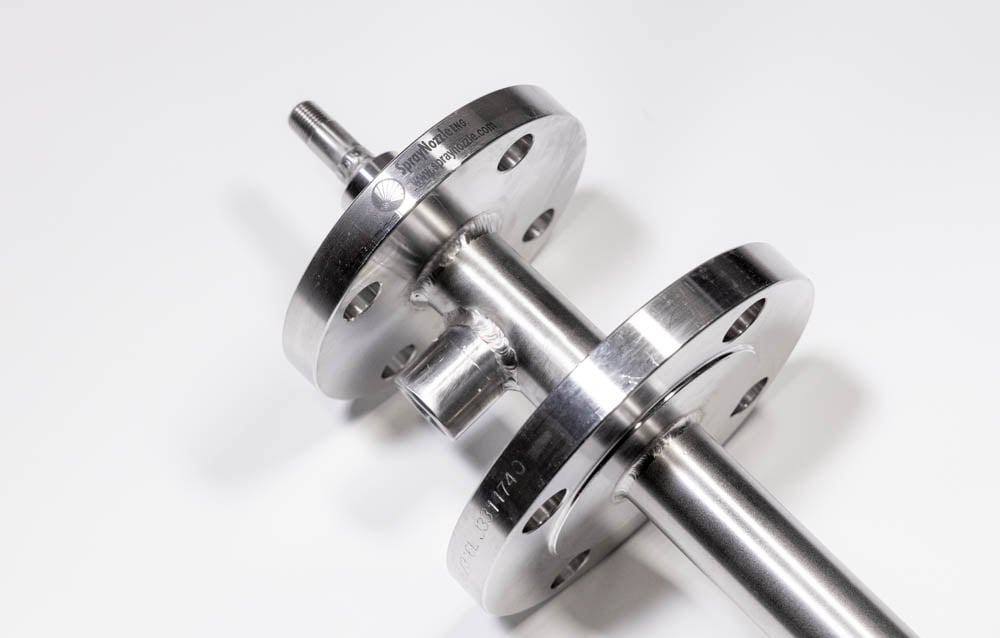 Various mounting systems available for our custom stainless steel lance bars
Custom designed to order, or retrofitted lances too, we can produce inline, right-angle, moveable or fixed stainless steel lances. Customers love our custom lance solutions for many reasons but their Concentric (fully-enclosed) Hygienic Design is always one we hear them praising. As using a single stainless steel shaft to deliver both air and product inside the chamber is much easier for cleaning than traditional two shaft lance (one for air, one for product) designs. Then of course (as a part of the Spray Nozzle Engineering group) we can help select or design interchangeable nozzles to optimise spray performance for any application needs. These lances are used to apply lecithin, vitamins, oils and more during spray dry production. Have a glance at this stunning lecithin lance heading to a spray dry plant that already uses our Click&Dry™ Nozzles.
Customised spray lances to suit your coating application and equipment

Concentric (fully-enclosed) hygienic design

Inline, right-angle, moveable (retractable) or fixed

Designed to order or retro fitted

Flow rates and spray patterns to meet your coverage application rate

requirements

Air-assisted atomisation options

Full stainless steel construction

Local supplier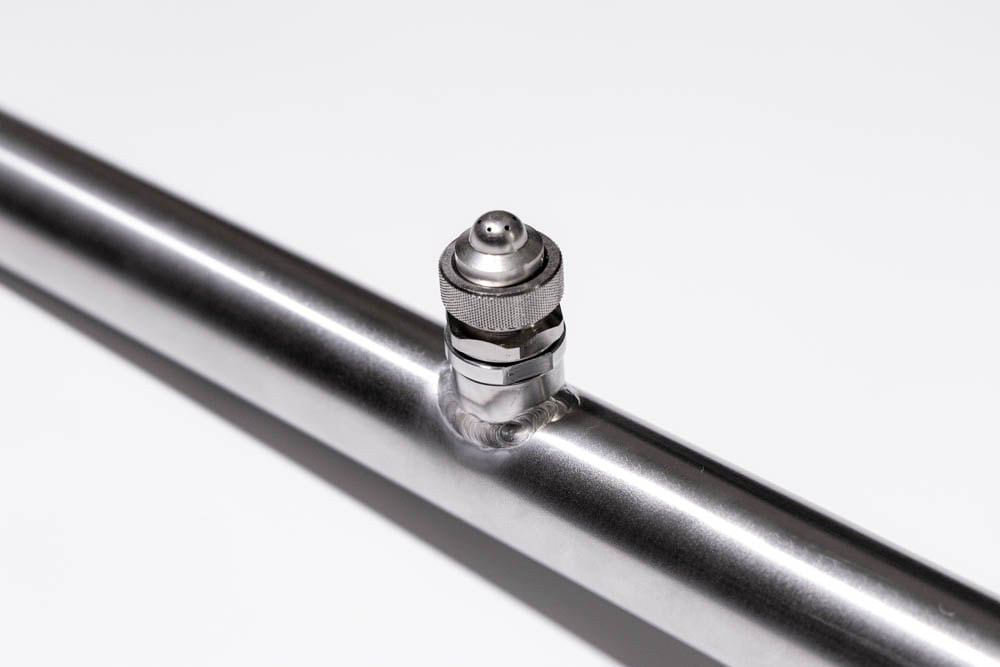 Positioned wherever you need them, interchangeable spray nozzles give you precise application
Another beautiful custom lance from our in-house engineering team!
We're here to help, contact us and we'll get you a quote asap.
We take pride in providing excellent service and support.